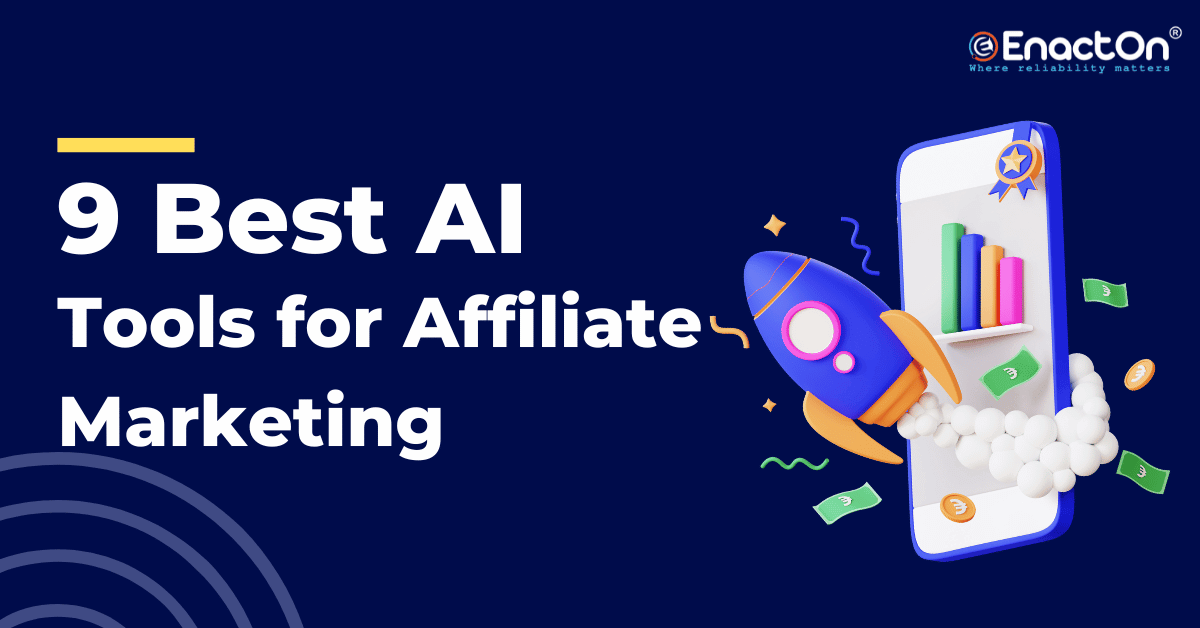 Introduction
Welcome readers, today's topic revolves around the use of AI tools for Affiliate Marketing in 2023, so let's get started by defining AI. AI or Artificial Intelligence is the ability of computer machines to perform tasks that would generally need human intelligence. Affiliate marketing can be transformed by AI tools because they're more personalized and smart.
Why are AI tools important for affiliate marketing, you ask? Well, AI tools can provide valuable insights into consumer behavior, and preferences and can also assist in identifying potential target audiences. With the help of predictive analytics and machine learning, AI can assist in optimizing conversions and increasing ROI.
AI tools are the answer to your affiliate marketing woes. So, let's dive in and discuss the top 8 AI tools for affiliate marketing in 2023, the benefits, pricing, and how to integrate them.
List of Top AI Tools for Affiliate Marketing
1. Jasper AI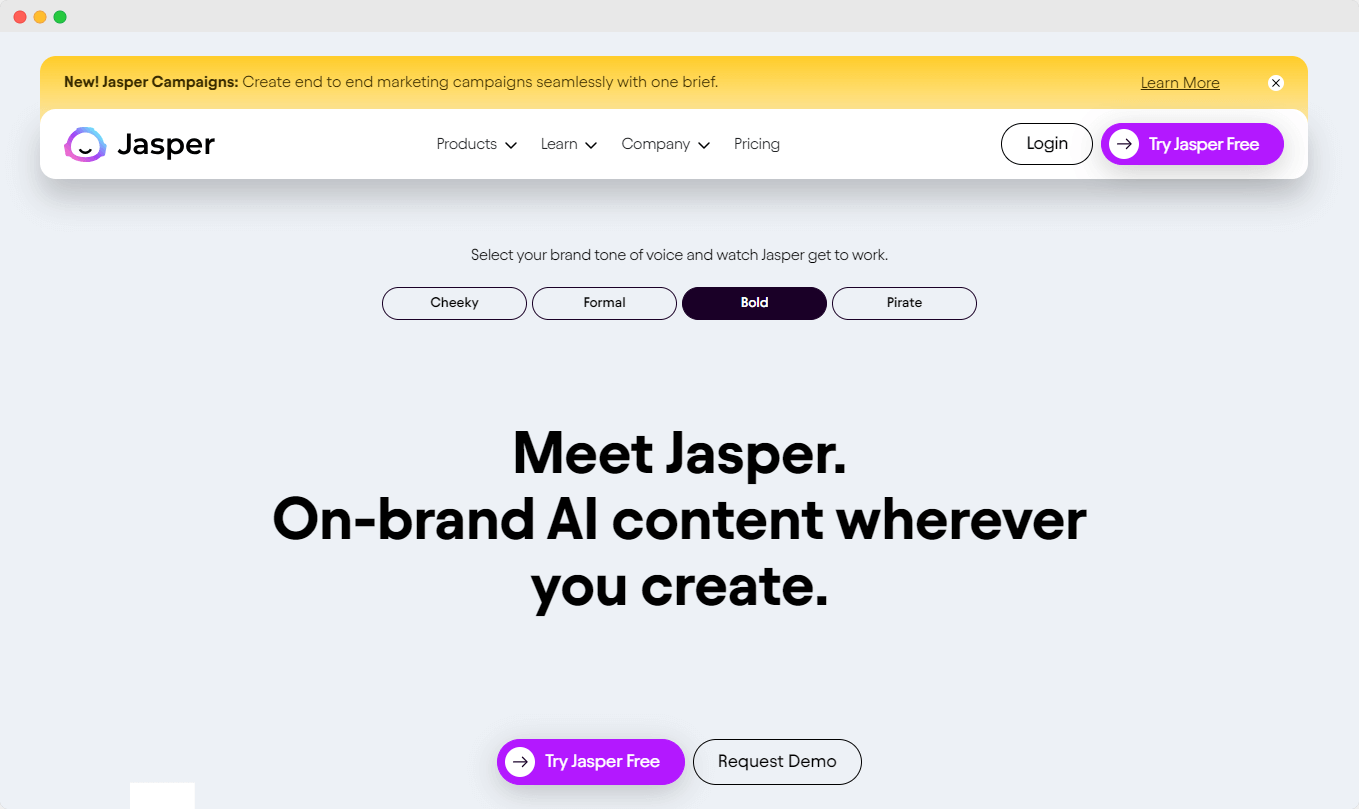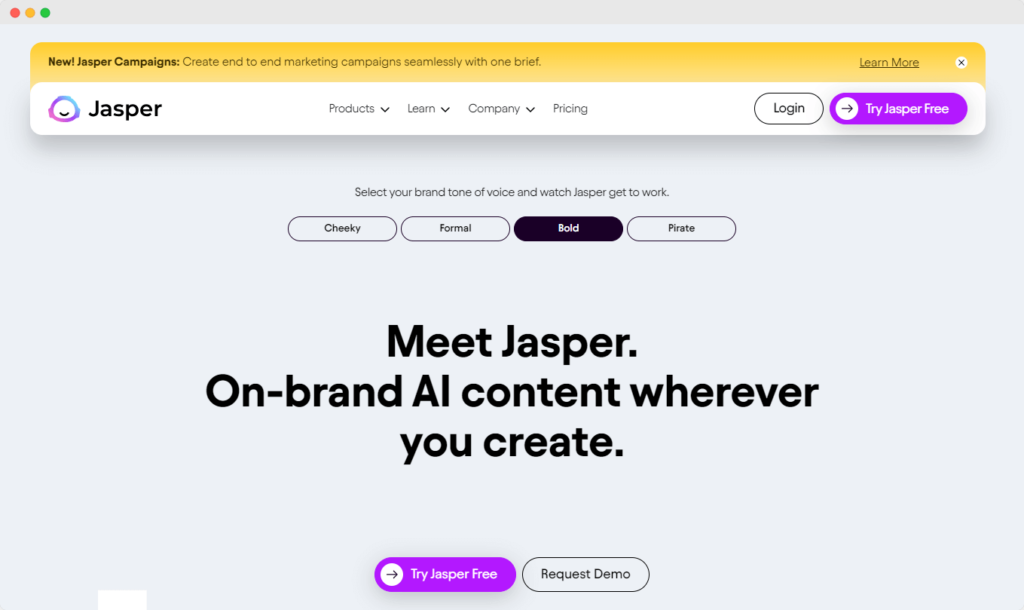 Are you tired of spending countless hours brainstorming content marketing strategies and creating content that doesn't achieve the desired results? Enter Jasper AI – the perfect solution to simplify your content marketing efforts.
What is Jasper AI? It's a smart content creation tool that uses advanced natural language processing algorithms to generate high-quality content in a matter of seconds. With Jasper AI, you can easily create blog posts, social media captions, and even email copies with minimal effort.
Features of Jasper AI include automated content generation, customizable content templates, and content optimization for SEO. With these features, Jasper AI guarantees your content stands out and connects with your audience.
So, how can Jasper AI enhance your content marketing strategy? Well, by drastically reducing the time spent on content creation, you can shift your focus to other aspects of marketing. Plus, Jasper AI's AI-powered content suggestions ensure that your content is always fresh and unique.
In a world where time is money, Jasper AI can be the perfect AI tool for you.
Pricing: Starts from $49/month after a 7-day free trial.
2. Link Whisper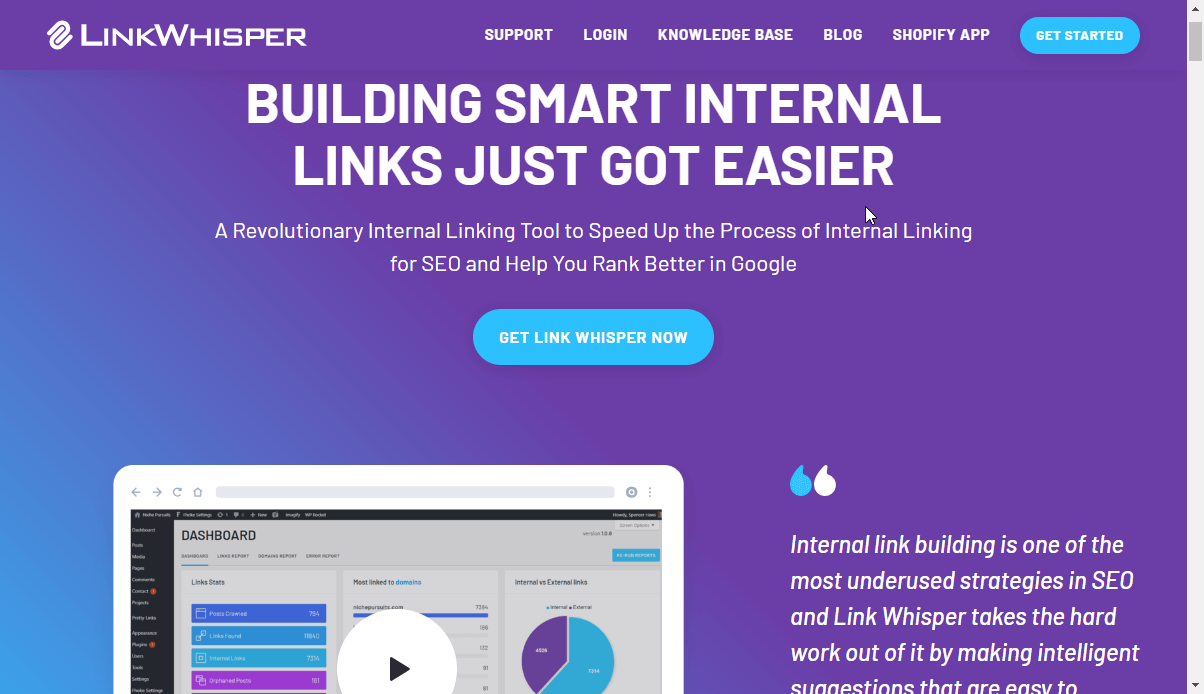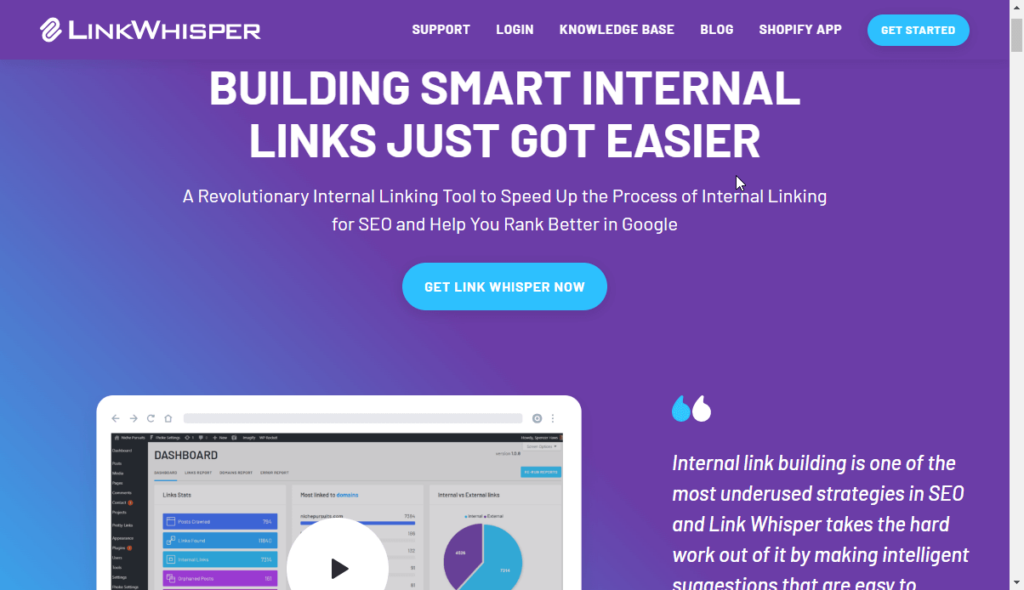 Link Whisper is an amazing Affiliate marketing tool that focuses on enhancing on-page SEO. What is it? Well, to put it simply, it is an internal link building plugin that helps you connect your pages. It scans through your website to identify specific keywords and then automatically links these keywords to relevant content on your website.
How cool is that?
Link Whisper also has the ability to suggest new internal links, saving you the time and energy of manually having to search for them. In addition, it provides detailed insights into your website, allowing you to track your progress and optimize your content accordingly.
If you're looking to improve your on-page SEO and boost your website's visibility, consider giving Link Whisper a try. It's definitely worth it!
Pricing: Starts from $77/Year
3. Pictory AI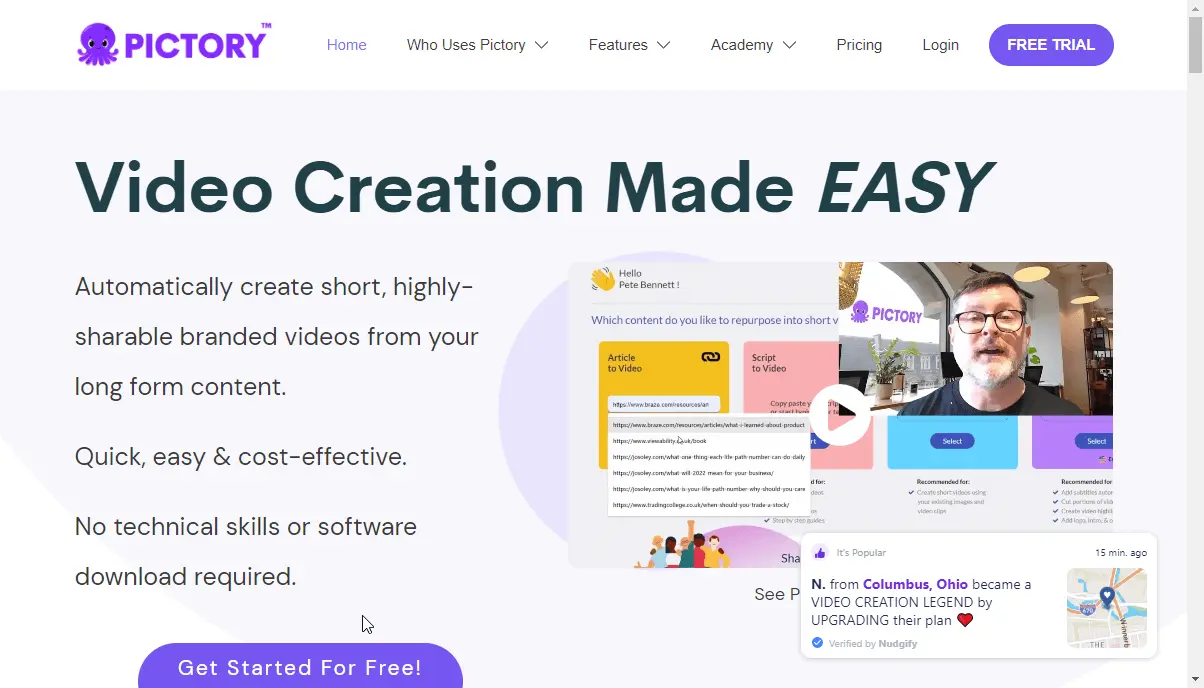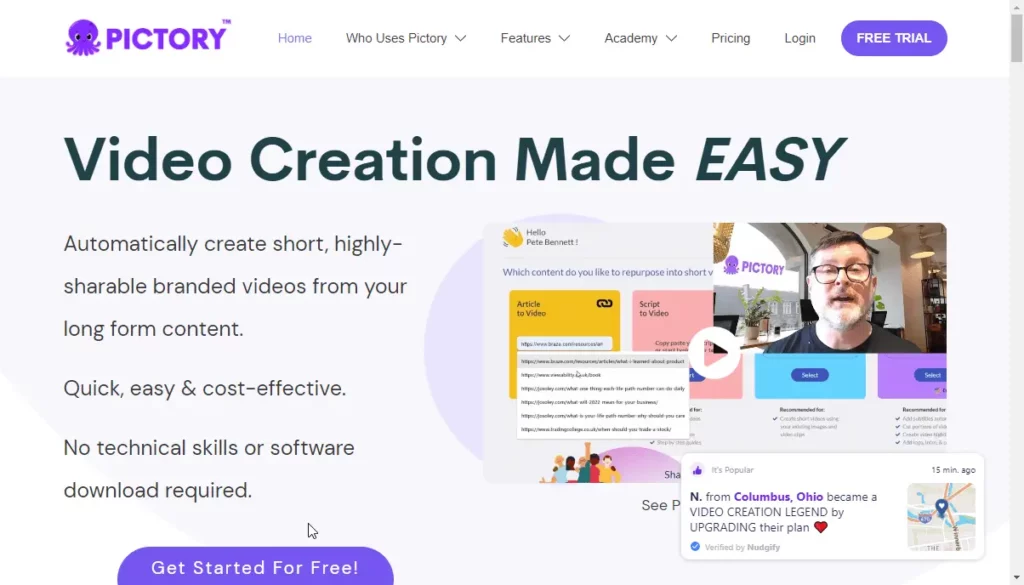 Are you struggling to create visually appealing content for your brand? Enter Pictory AI, a game-changing Affiliate marketing tool that can assist with all your visual marketing efforts.
So, what is Pictory AI?
It's an AI-powered tool that helps you create stunning designs, logos, and marketing visuals in a matter of minutes.
With its easy-to-use interface and advanced technology, Pictory AI is definitely a tool worth trying out.
Features of Pictory AI include a vast library of design templates, various customization options, and even the ability to create videos and animations.
But how can Pictory AI assist with your visual marketing? Well, by creating eye-catching designs and visuals, you'll be able to communicate your brand message more effectively and capture the attention of your target audience.
So, what are you waiting for? Try out Pictory AI and take your visual marketing to the next level!
Pricing: The Standard plan costs $19/Month billed yearly and lets you create 30 videos per month.
4. Murf.ai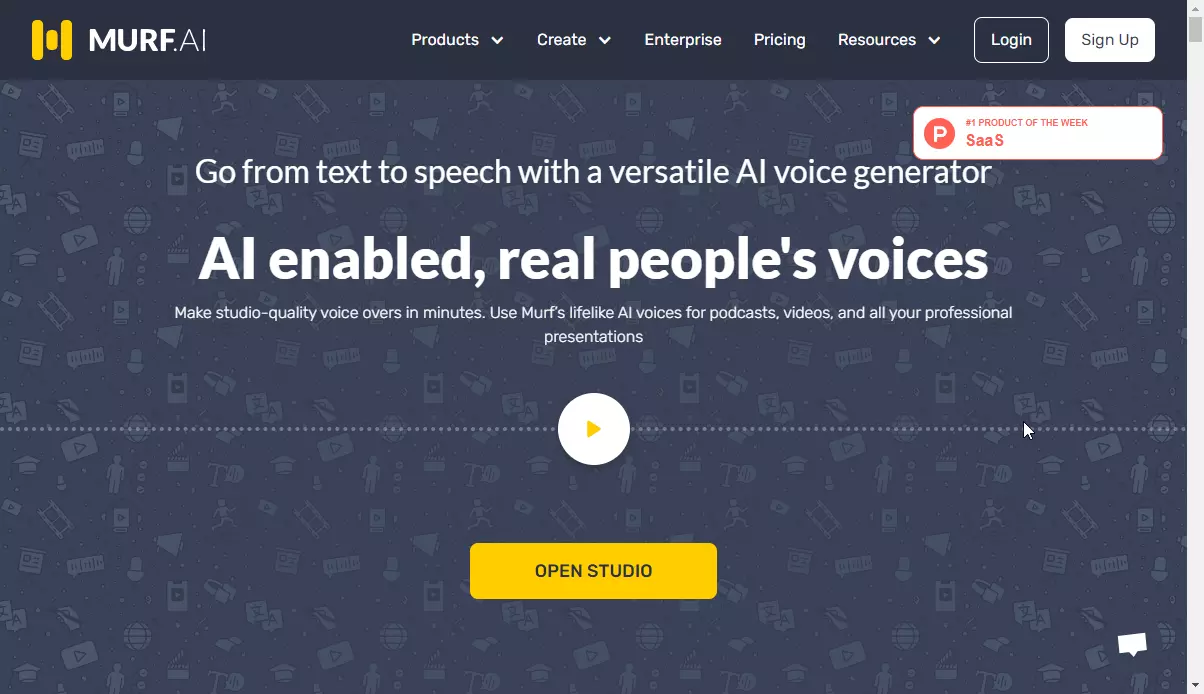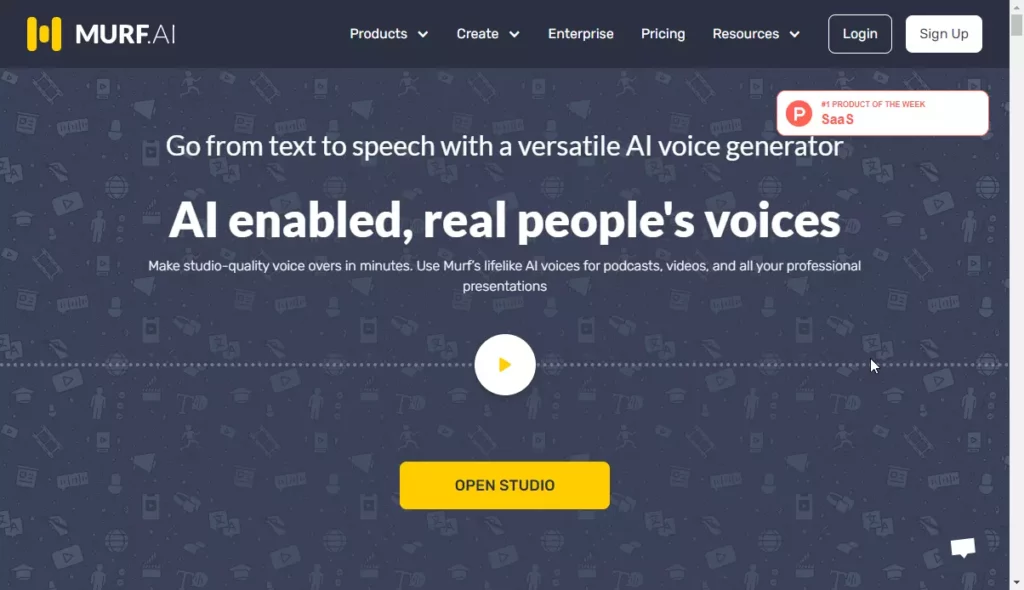 Murf.ai is a cloud-based AI text-to-speech (TTS) software that allows users to create high-quality voiceovers for their videos, presentations, and other content. Murf offers a wide range of features, including:
A library of over 120 AI voices in 20+ languages and accents
The ability to adjust pitch, punctuation, emphasis, and other elements to make the AI generated voice sound as compelling as possible
The ability to add media like your video, audio, and image files with your generated voice
A collaborative workspace where users can work together on projects
A voice changer that allows users to change the gender, age, and accent of their AI voice
Commercial usage rights
Murf is a powerful tool that can be used to create professional-quality voiceovers for a variety of purposes. It is easy to use and offers a wide range of features that make it a valuable asset for businesses, educators, and individuals.
Pricing: Available for free and the Basic version starts at $19/month.
5. DreamStudio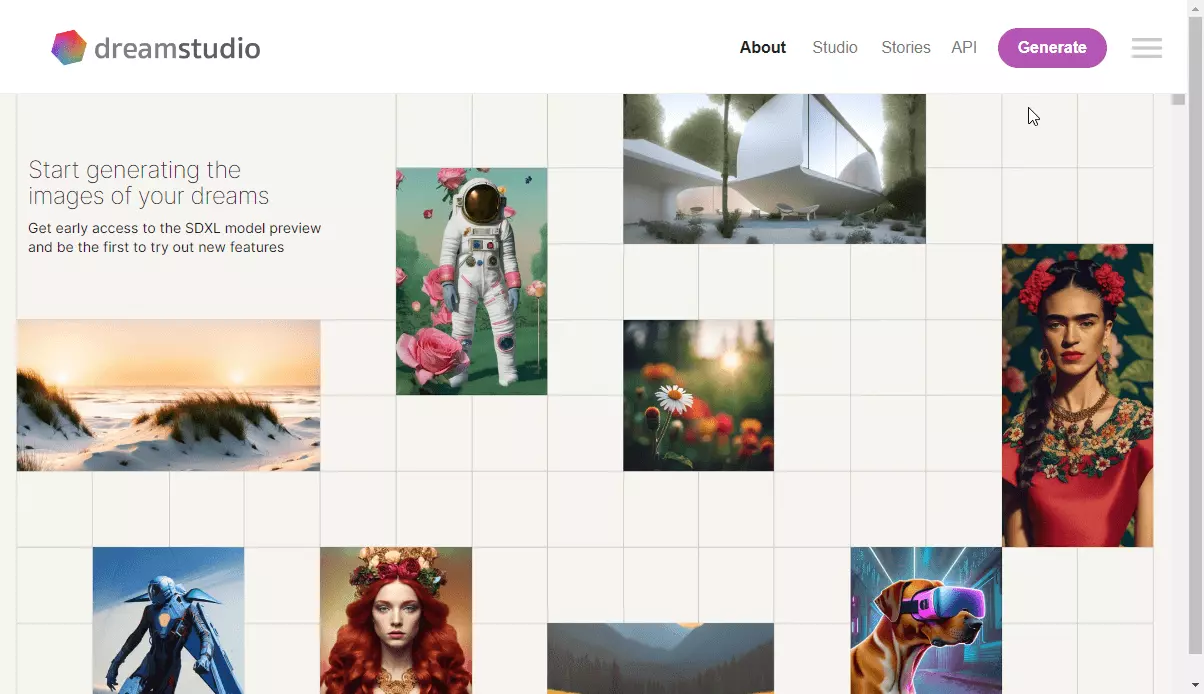 DreamStudio is a video editing tool that can help your video marketing strategies. It offers a range of features such as ready-to-use templates, music tracks, and customizable text. And the best part? Its drag and drop interface makes it easy for anyone to use.
With DreamStudio, you can create and edit videos that will captivate your audience, inspire them to take action, and drive engagement. This tool can help you enhance your marketing efforts through visuals and create unique and engaging content. No need to have professional video editing skills – DreamStudio has got you covered.
So if you're looking to step up your video marketing game, give DreamStudio a try. You won't regret it!
Pricing: $10 for 1000 credits which can generate around 5000 images.
6. Designs.ai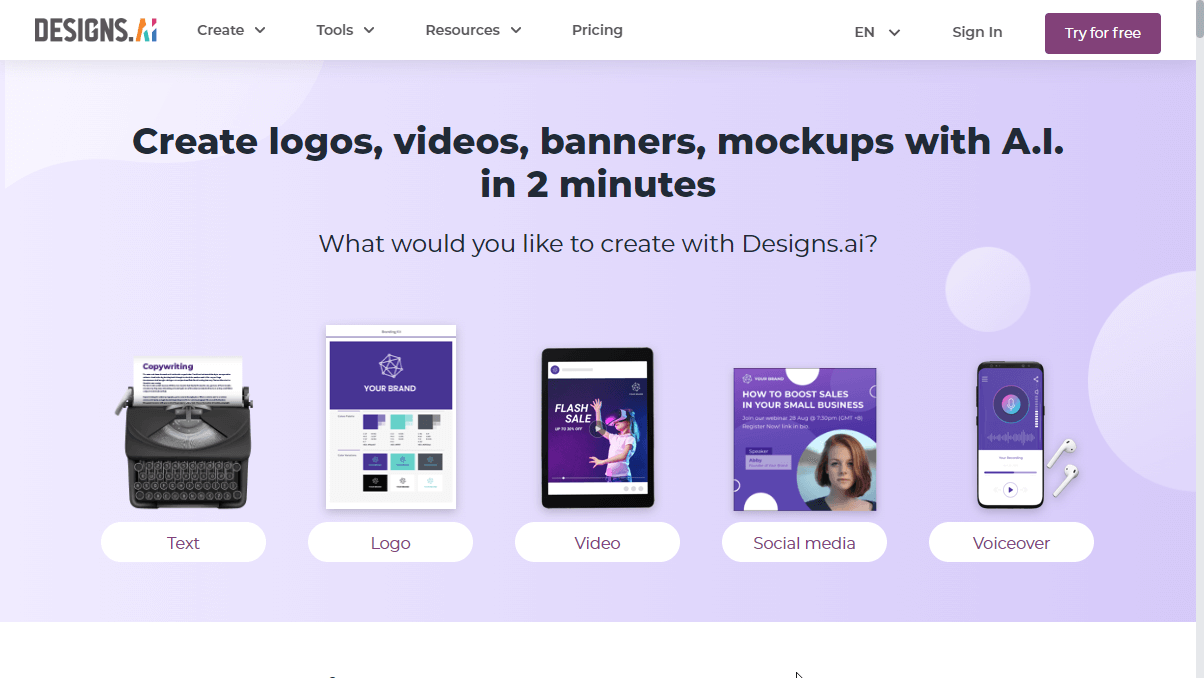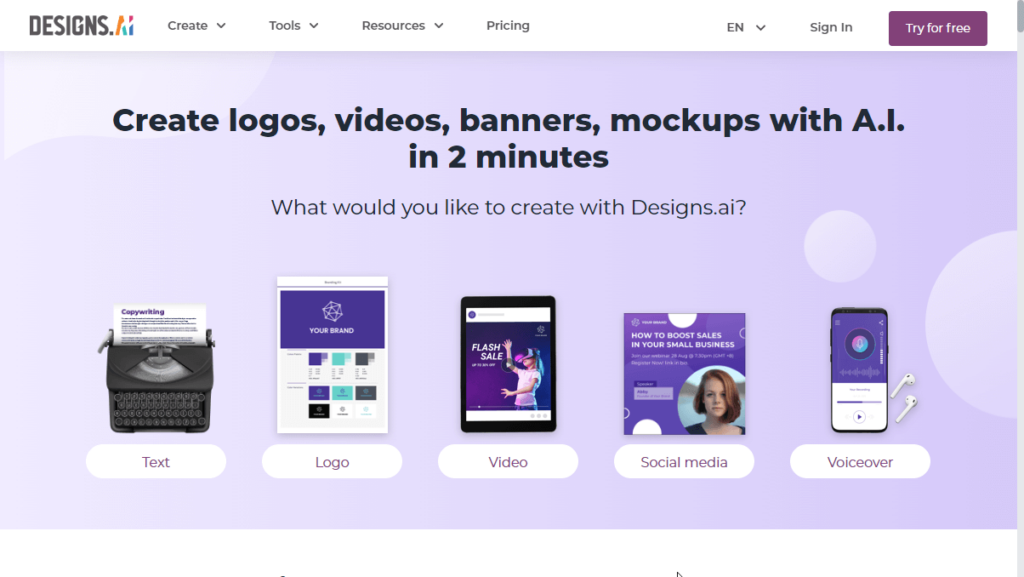 Designs.ai is a lifesaver for those who are graphically challenged. This tool is designed to simplify the design process, allowing you to create stunning visuals with minimal effort. You can access a massive library of design elements, fonts, and templates tailored for your specific needs. This makes it incredibly easy to create high-quality images for social media, blog posts, or any other content.
Features of Designs.ai include an AI-based logo maker, a mockup generator, and a social media post creator. The AI-based logo maker is perfect for small businesses or individuals who need a professional logo without breaking the bank. The mockup generator is perfect for showcasing your designs in a realistic way and getting your clients excited about their projects. The social media post creator helps you create high-quality visuals for your social media channels in no time.
Overall, Designs.ai empowers content creators by making it easy to create high-quality designs without prior graphic design knowledge. It simplifies time-consuming design tasks, allowing you to focus on other aspects of your content creation.
Pricing: Starts from $19/month after a 30-day free trial.
7. LinkFire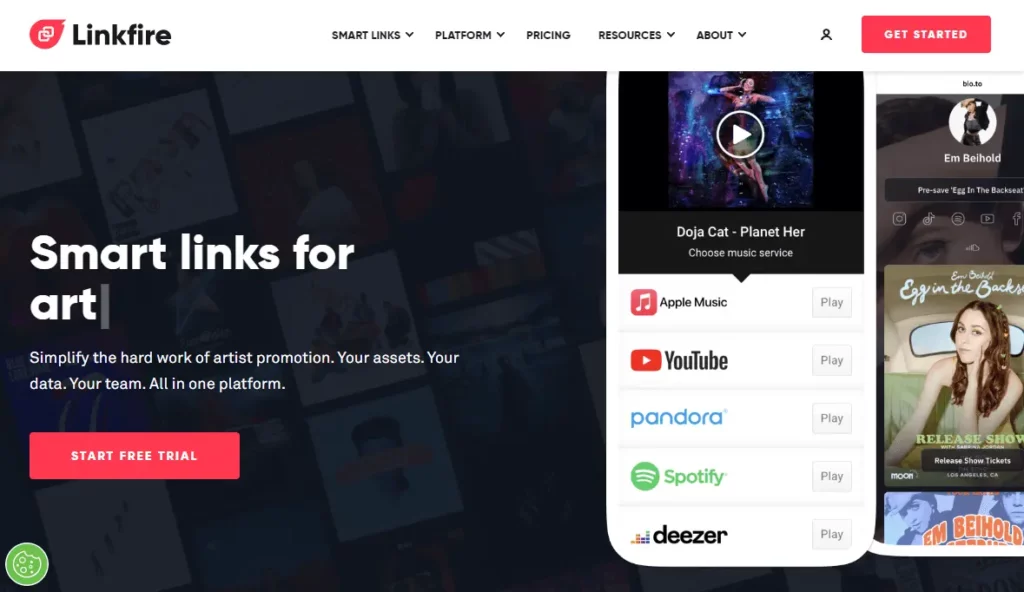 LinkFire is a powerful marketing tool that focuses on music promotion. It offers features like link retargeting, music smart links, and audience insights that help artists and labels to increase their streams and sales.
LinkFire's Retargeting allows users to create greater visibility in their campaigns by retargeting fans that clicked on previous campaigns or links.
Music smart links by LinkFire enhance the artist's online presence by streamlining the multiple links to one central location. This feature chooses the smart link closest to the user's location, making it easier for a user to consume content created by the artist, no matter where they are located globally.
With LinkFire, music marketing can be analysed by providing users with detailed data about how links are performing. These insights help artists and labels understand what their audience is interested in and helps them to stay on top of their game in a highly competitive industry.
LinkFire is the perfect tool for anyone looking to enhance their music marketing efforts.
Pricing: Available for free plan and the starter plan starts at $9.99/month.
8. Converto Bot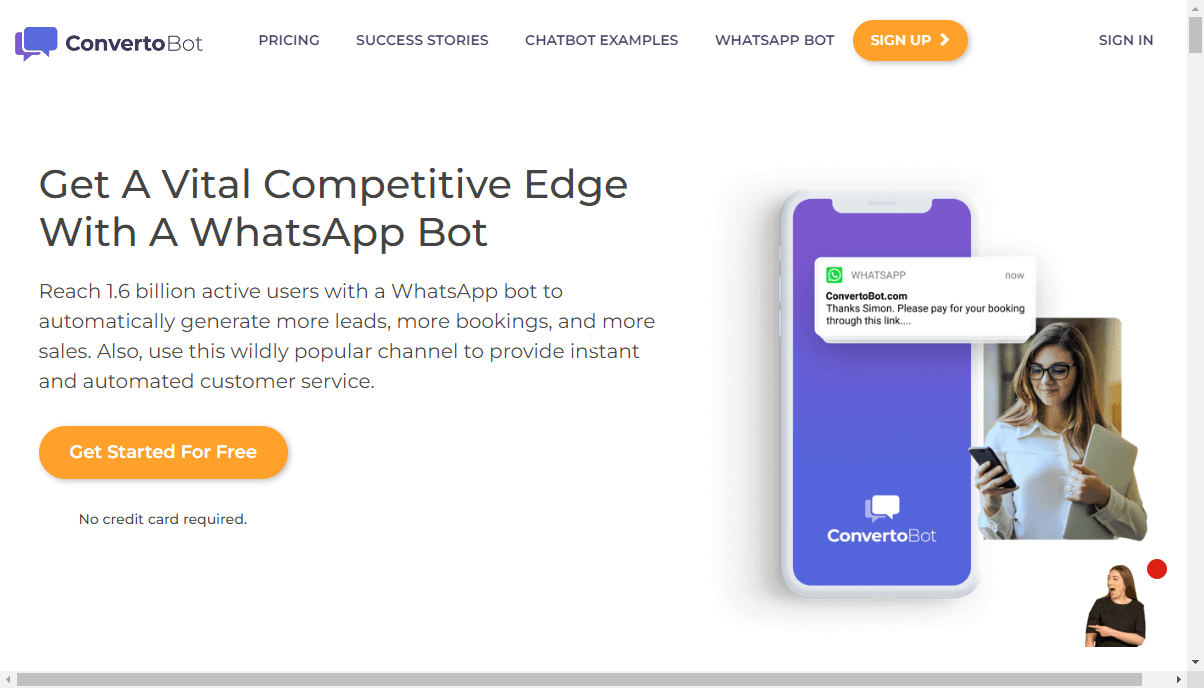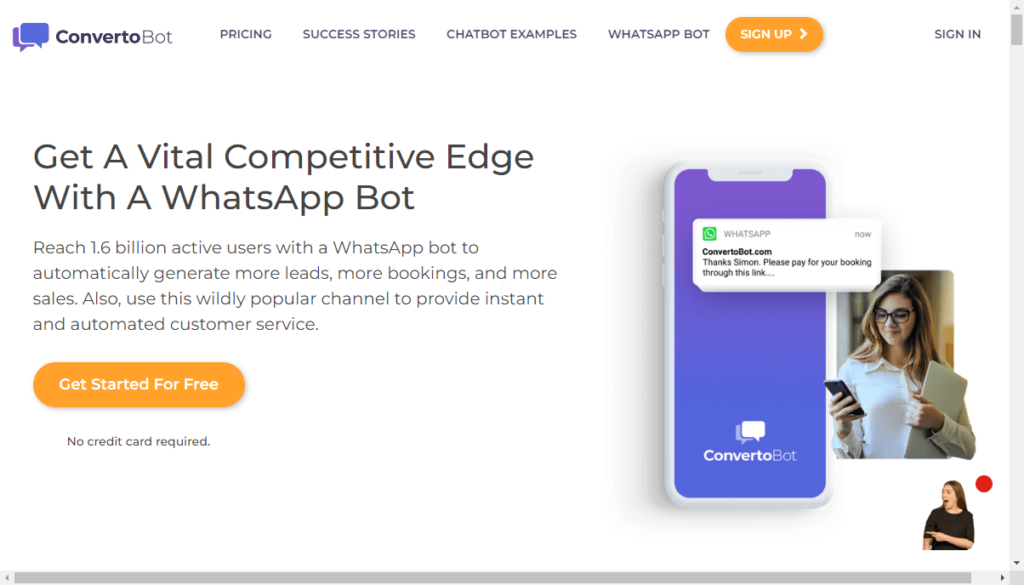 If you're looking to up your chatbot marketing game, Converto Bot is the tool for you. This versatile platform can revolutionize your customer interactions with automated chatbot technology.
Converto Bot's user-friendly interface lets you create custom chatbots in minutes, saving you precious time and resources. With features like drag-and-drop chatbot creation and pre-built templates, you don't need any technical expertise to get started.
Boost your chatbot marketing strategy with Converto Bot's powerful analytics tools, which give you insight into how your chatbots are performing. Use this data to tailor your chatbot interactions to your customers' needs.
With Converto Bot, you can manage multiple chatbots from a single dashboard, streamlining your chatbot marketing efforts. Plus, its seamless integration with tools like Facebook Messenger and Slack ensures that your chatbots can reach your customers on their preferred platforms.
Take your chatbot marketing to the next level with Converto Bot's user-friendly tools and powerful analytics.
Pricing: Starts from $27/month after a 14-day free trial.
9. AffiliateTrack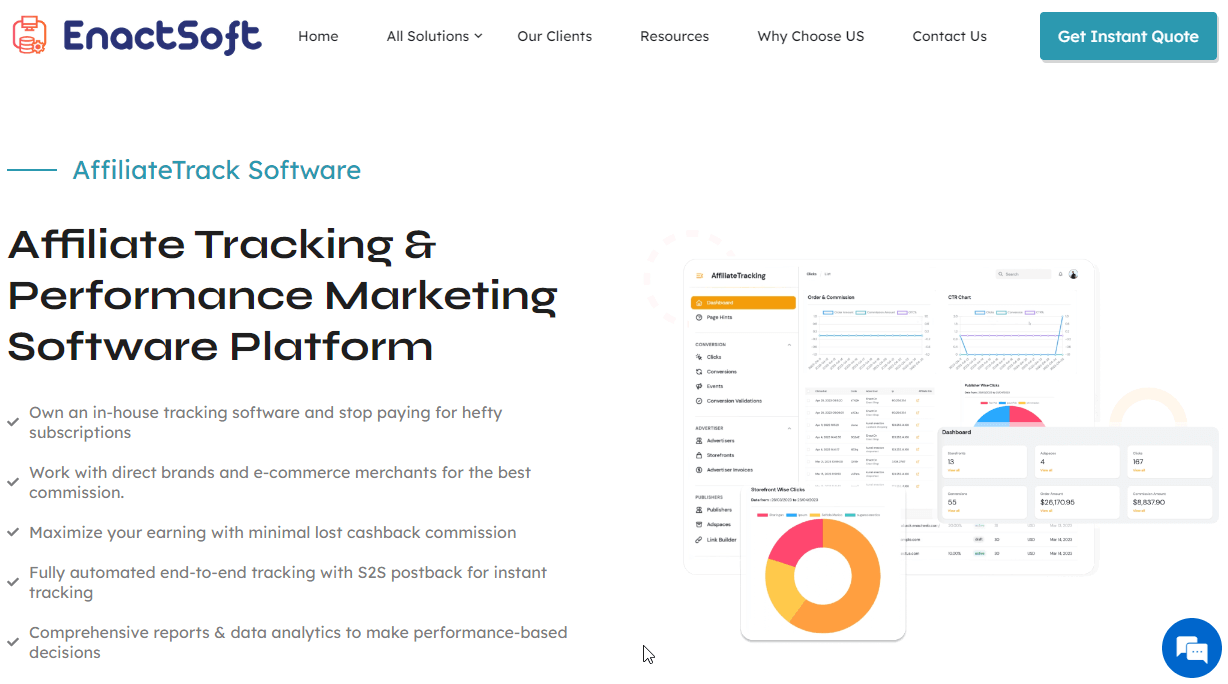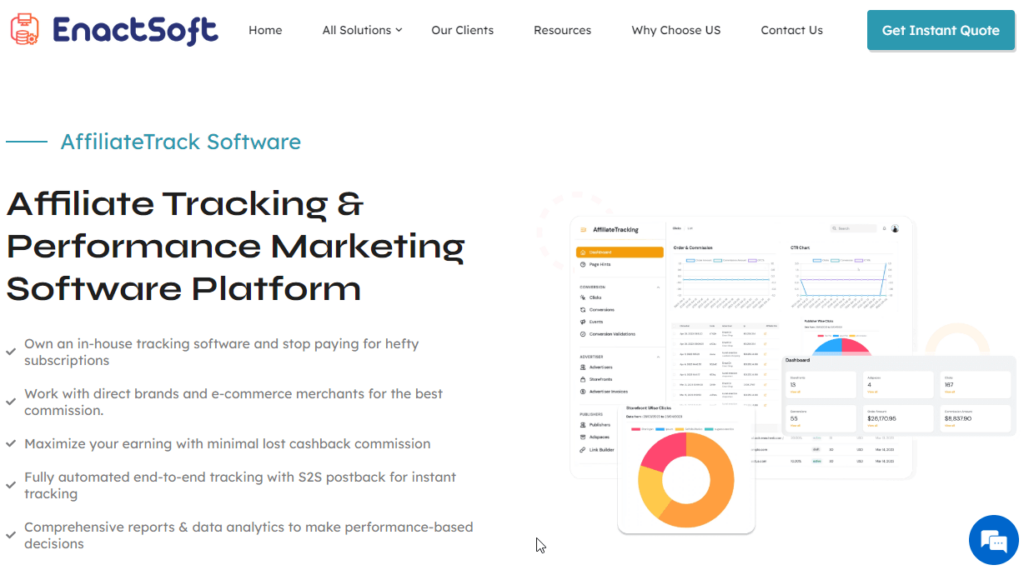 An overview of AffiliateTrack shows that it allows you to choose the terms of your affiliate program, including commission rates and payment methods. The platform also allows you to create custom reward structures for your high-performing affiliates. You can also use AffiliateTrack's dashboard to view the performance of your affiliates and their earning reports.
Working with AffiliateTrack is relatively easy. First, you need to sign up for the software, then integrate it with your website or app. Once you set up your affiliate program, you can start promoting products or services through it. Every time an affiliate refers customers to your business, they earn a commission, which you can track through the platform.
The benefits of using AffiliateTrack are numerous. First, it helps you save time and resources by automating your affiliate program's management process. This enables you to focus on other critical aspects of your business. Additionally, the platform tracks affiliate performance and provides you with in-depth analytics to help you make informed decisions on your affiliate marketing strategy.
Overall, AffiliateTrack gives your business more control over its affiliate program, making it an essential tool for any modern business.
Pricing: $2999 and offers a free demo
Conclusion
The power of Affiliate marketing tools lies in their ability to make our lives easier by automating tasks and streamlining processes. They allow us to focus on what really matters – creating high-quality content that resonates with our audience. It's crucial that we stay ahead of the curve and embrace the latest technology to ensure our Affiliate marketing efforts remain relevant and effective.
With so many Affiliate marketing tools available, it can be overwhelming to choose the right ones. But by investing in the right tools, we can achieve significant results and stay ahead of our competitors.