Live life with true potential
Standardized work hours, holistic development, freedom to make mistakes, constant learning, ahead-of-the-curve tech exposure, transparent, competitive pay, diversity, and openness are hallmarks of daily life at EnactOn.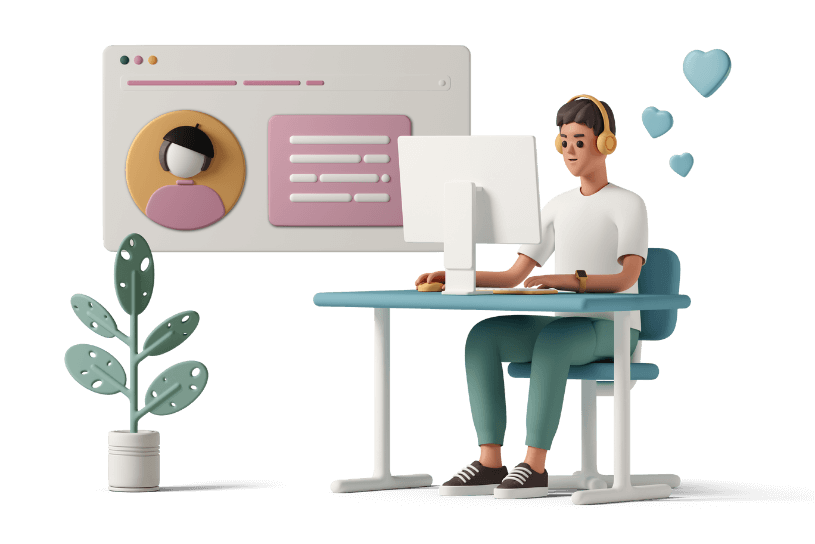 @Enacton Culture
A Glimpse into Our Company Culture from the People Who Know It Best!
There's no one kind of Enacter!
An everyday new perspective and life experience
Our Culture
Our core values are guiding principles for everyday life. We believe our strength is in our people. At EnactOn, we have a particular emphasis on building a thriving work culture that appreciates innovative thinking, a challenging work environment, equality, and fairness.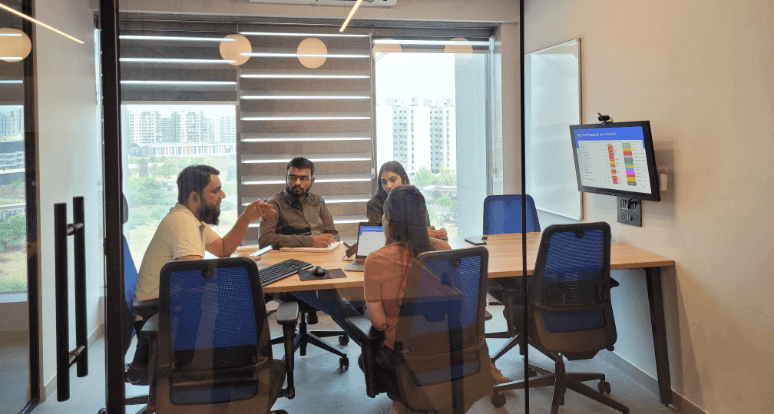 Quality Over Speed
We believe in doing quality work over speed. We know the fact that an unnecessary work pressure leads to faster output with poor quality work and therefore pick the quality over speed.
Young and Vibrant
The average age of the team is ~24 years. All of us learn from each other, we possess low ego and high mutual respect, trust, and winning together spirit.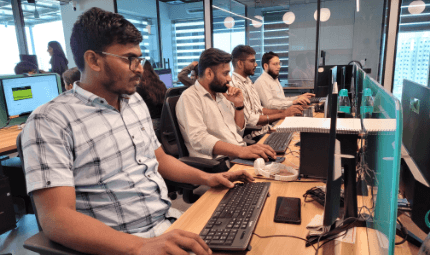 Competitive & Transparent Pay
We pay a competitive salary valuing skills over years of experience & qualification. Our appraisal process is very transparent and objective-driven. Our payday is the last working day of every month.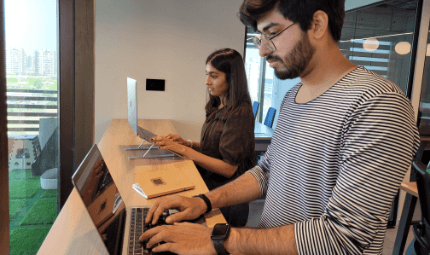 Fun & Perks @EnactOn
Life at EnactOn in Pictures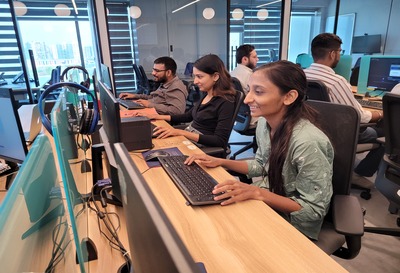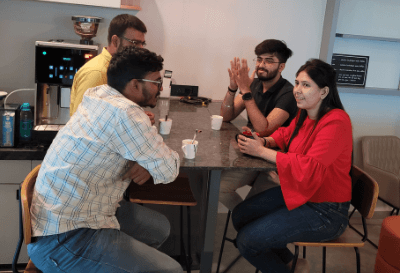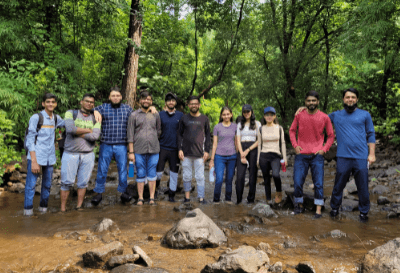 working on the drowsiness chair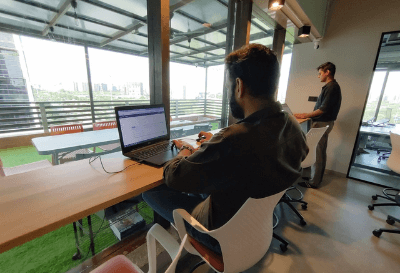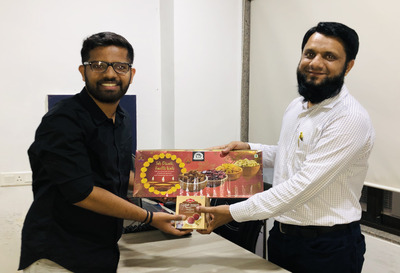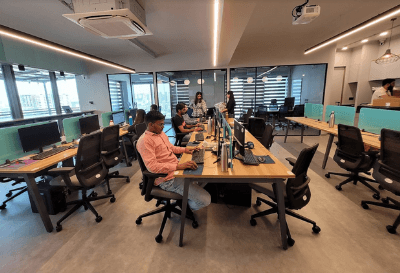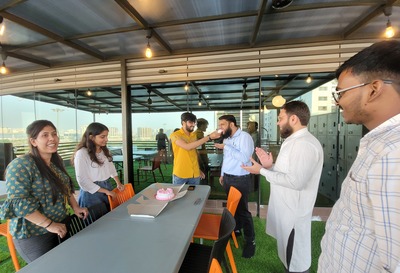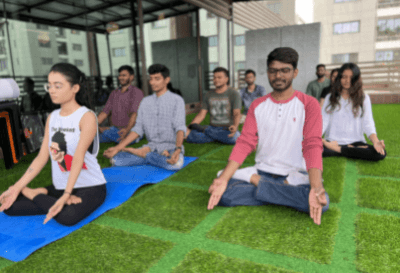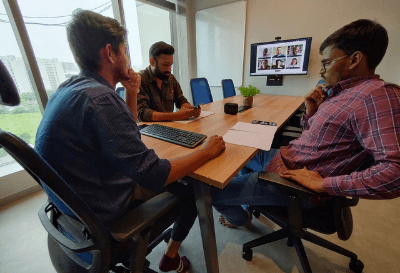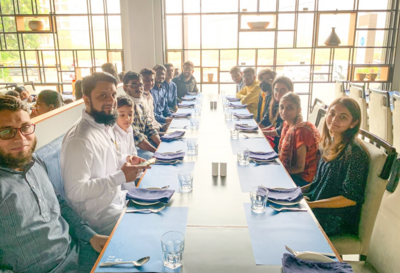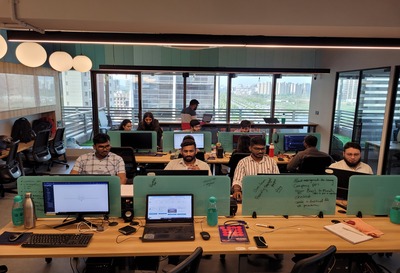 Knowledge sharing presentations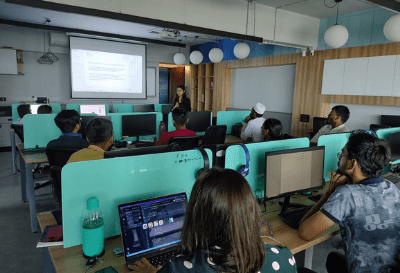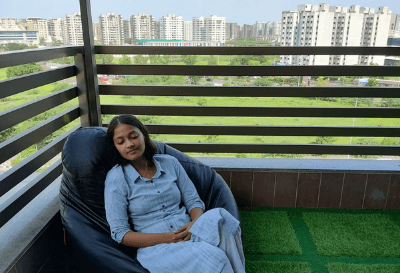 Meeting with global clients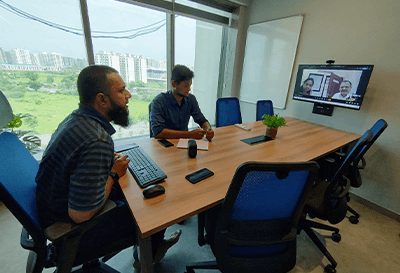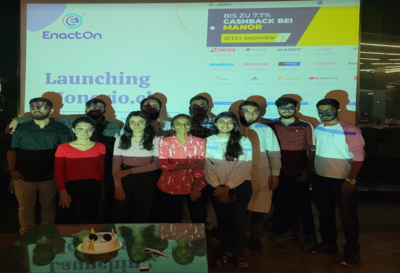 Training Session
Learn With Fun
Knowledge has a beginning, but no end. Embrace the opportunity to grow and learn.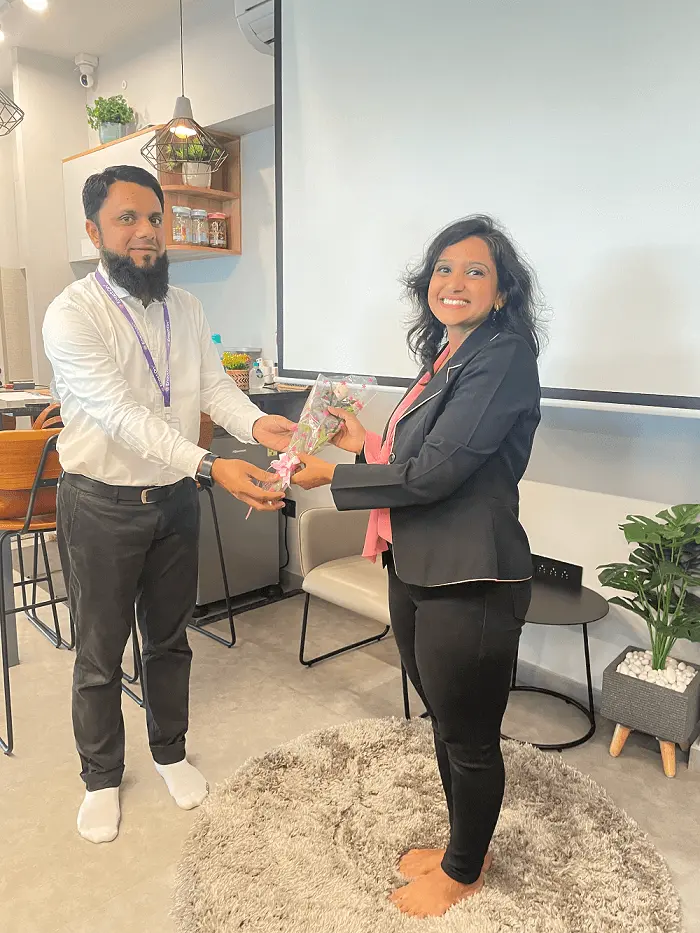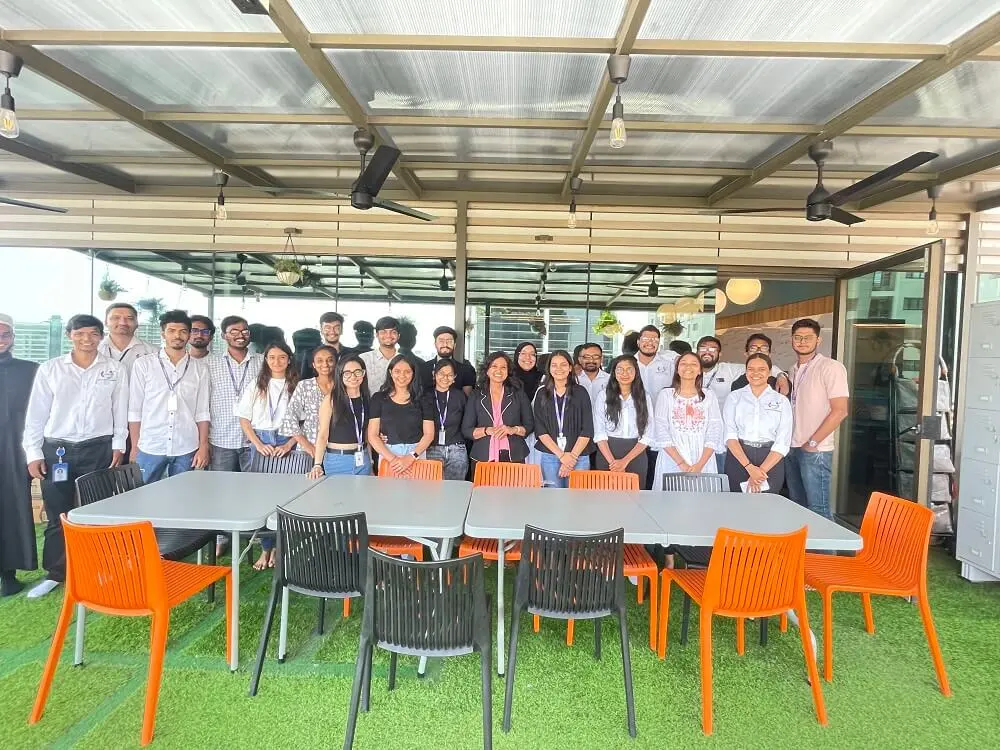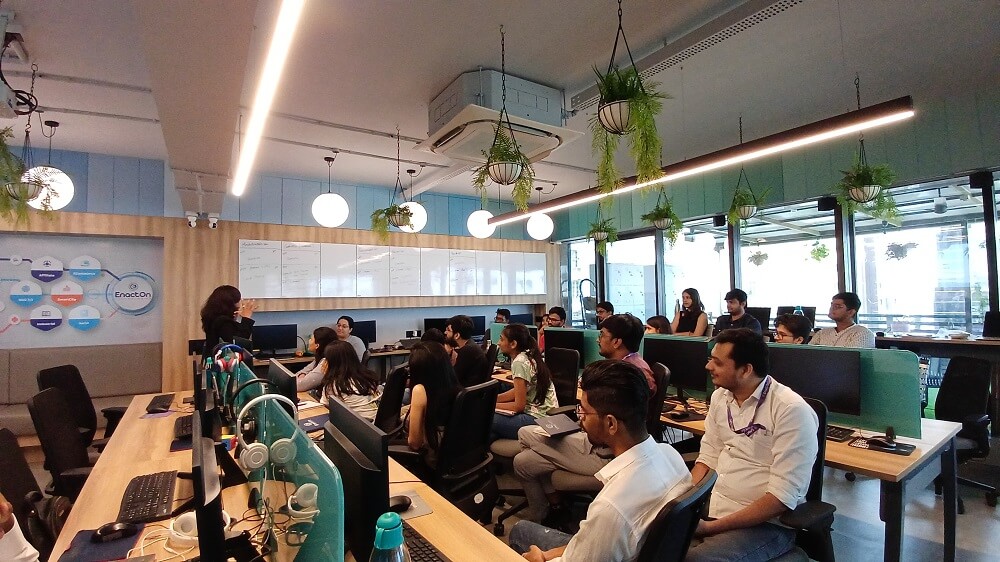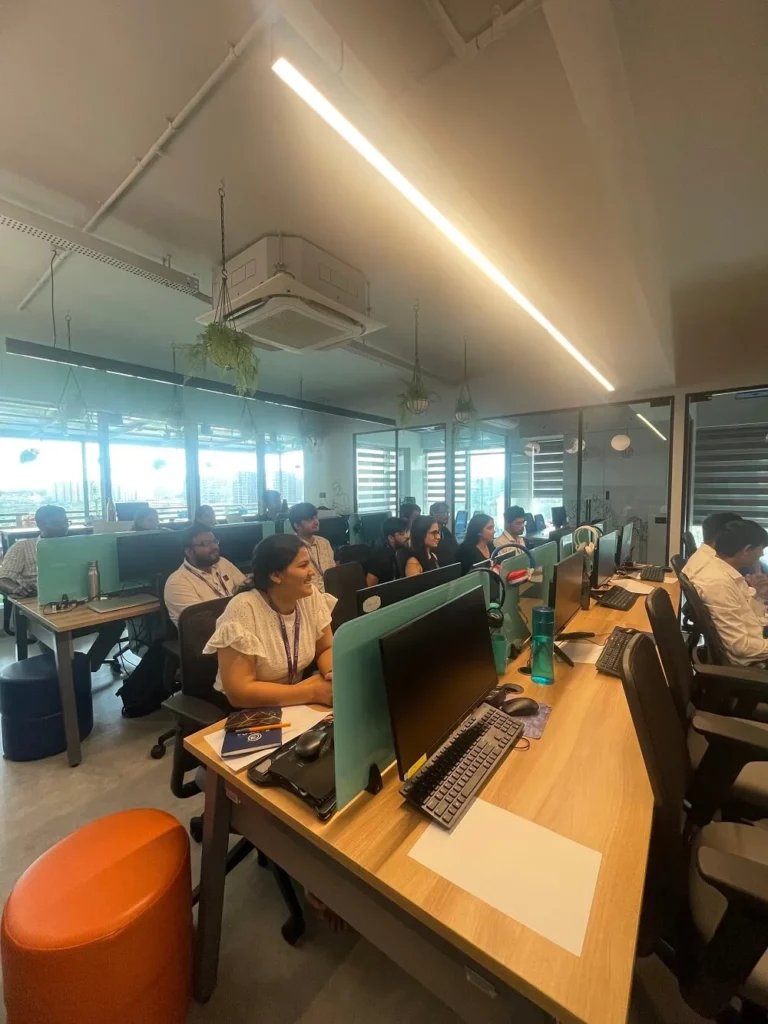 Togetherness is everything!
Team in pictures
Life is not about just work, but enjoying the work will make it a fulfilling life. Spending quality time at work makes the job a career and fulfilling life.
Great workspace motivates for great work!
Virtual Tour of Office
The environment you work in can have a profound effect on your productivity and creativity. Invest in creating a workspace that inspires you.
Join EnactOn
Why Should You Join Us
A great place to work. We believe in small, scrappy teams that move quickly, have a lot of freedom, and out-execute larger corporate. we believe in growing together and want like-minded people to join us at IT company in vesu surat.

5 Days a Week

Standardized work hours

Rewards & Recognitions

Leaves Encashment

No timer / employee tracking software

Weekend Entrepreneurship Projects

Paid technical resources

Transparent Communication

Power nap whenever needed

Global products and client exposure

Referral Program

Webinar, events and seminar
Work with Us
Our team is our greatest asset
Our hiring formula is simple!
Cognitive ability + Technical skills + Interpersonal skills = Welcome to EnactOn
At EnactOn Technologies Pvt. Ltd, we're a company that believes in the potential of every individual.
We want to empower people to do the best work of their lives and help them grow into well-rounded professionals who lead meaningful lives at home and in the workplace.